Hey all

I have always been intrigued to learn more about the Milton Keynes Amateur Radio Club's 80 meter SSB QRP transceiver,  well I finally got round to building one!
I have to apologise for not taking pictures along the way , I didn't think to as I got engrossed in the building process!
So I sat down and did a bit one night and got to this stage.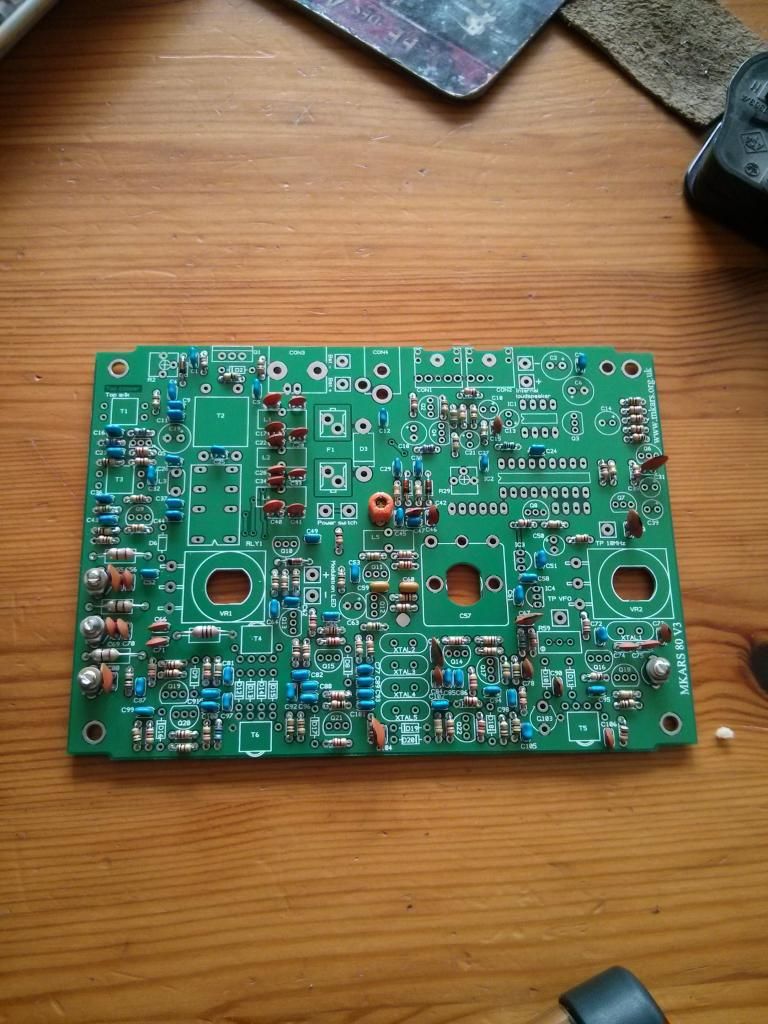 then another bit another night made 2 sittings and I reached this stage.
One of the coils was a bit tricky so taking a picture and enlarging it was as easy option to making counting the windings easier.
The wire is very thin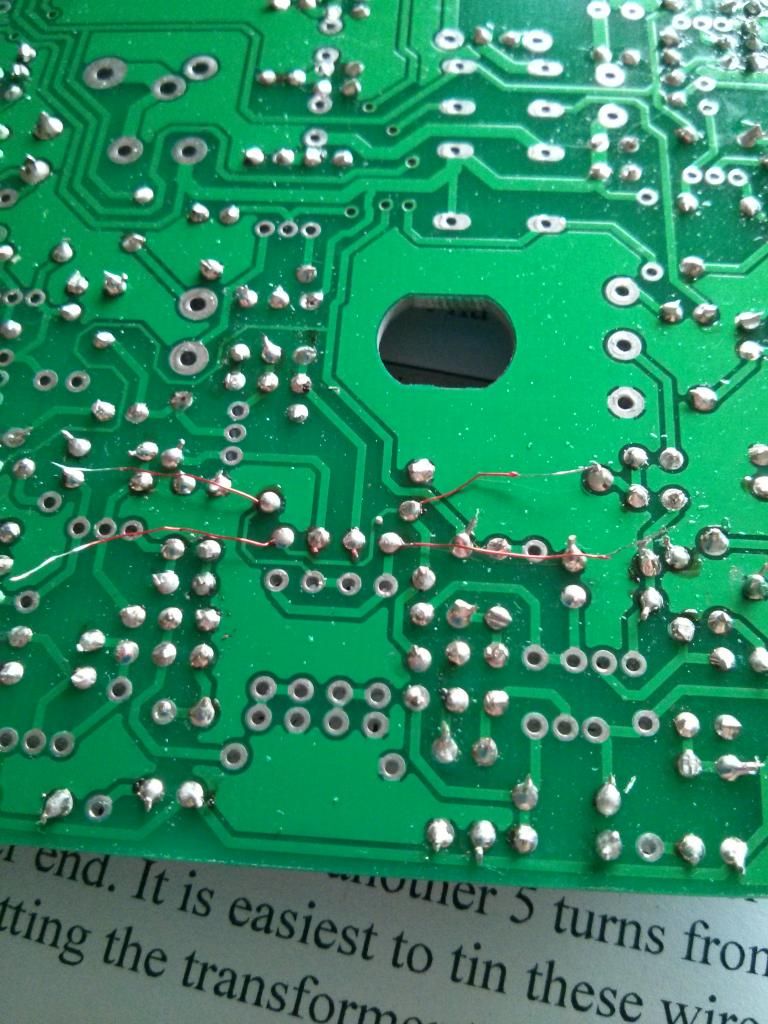 A good challenge.
Last night was the 3rd sitting (21nd July) and decided to fit the standard components, I've been contemplating upgrading the tuning pot to a multi turn affair to make the fine tuning much easier.
It left the project on the bench for a week collecting dust while I wouldn't make up my mind.
Here is it is with the standard components (for now)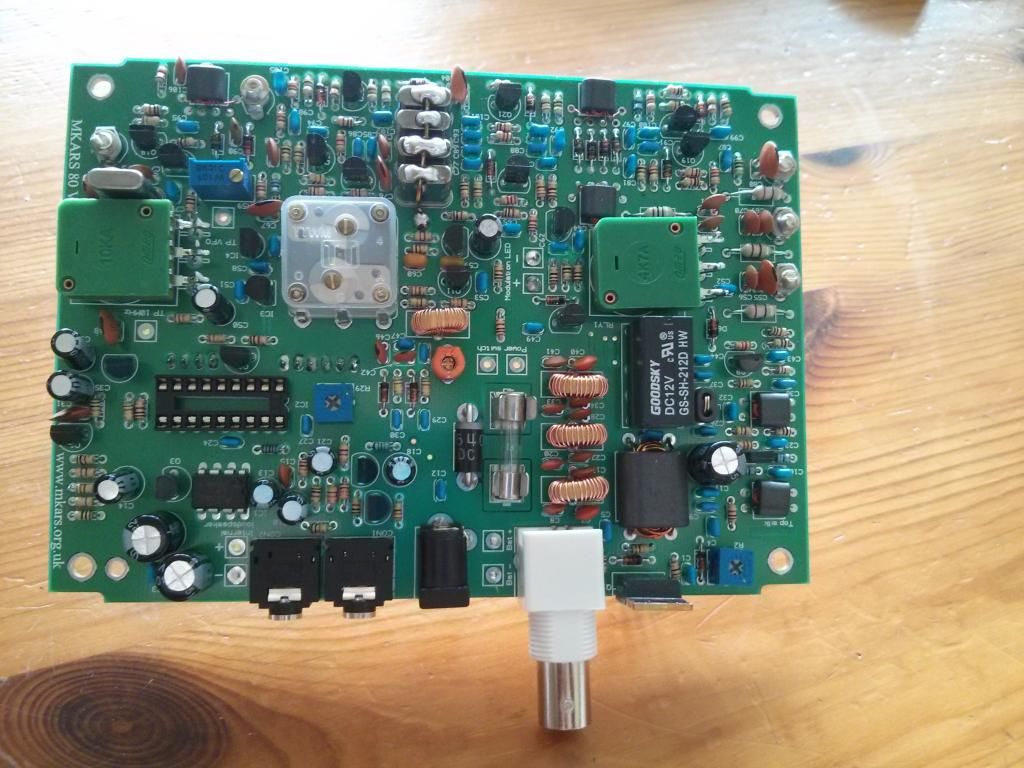 I'll get it up and running first I think before I start to modify/adapt it.


Here's my list so far.


Upgrade the display to a backlit model,

Change the pots to aid tuning, maybe with an in-line reduction drive

Make the power adjustable 0.1-5w
 Add an atu

Add an internal balun for long wires,

An internal speaker

Internal battery with an internal charger
 A voice keying circuit, a simple CQ would suffice

Maybe a 30 second recording/playback feature to replay those weak overs

Perhaps  a solar panel to top it up while QRP / P
A signal meter

That is plenty to be getting on with!

Not sure on the case yet, we will have to see..


*Update 04/10/2014*

I had time off the build and it sat on a tray for well over a month till another squirt of enthusiasm arrived but I got round to finishing my MKARS80 kit and with satisfying results.


It worked first time which I was amazed at during the initial tests before adding the screen with plenty of huge signals with it being really evident that I have to build a AGC circuit.


For the case I opted for the laser cut boxes available on
radio-kits
by Steve G6ALU, a perfect fit.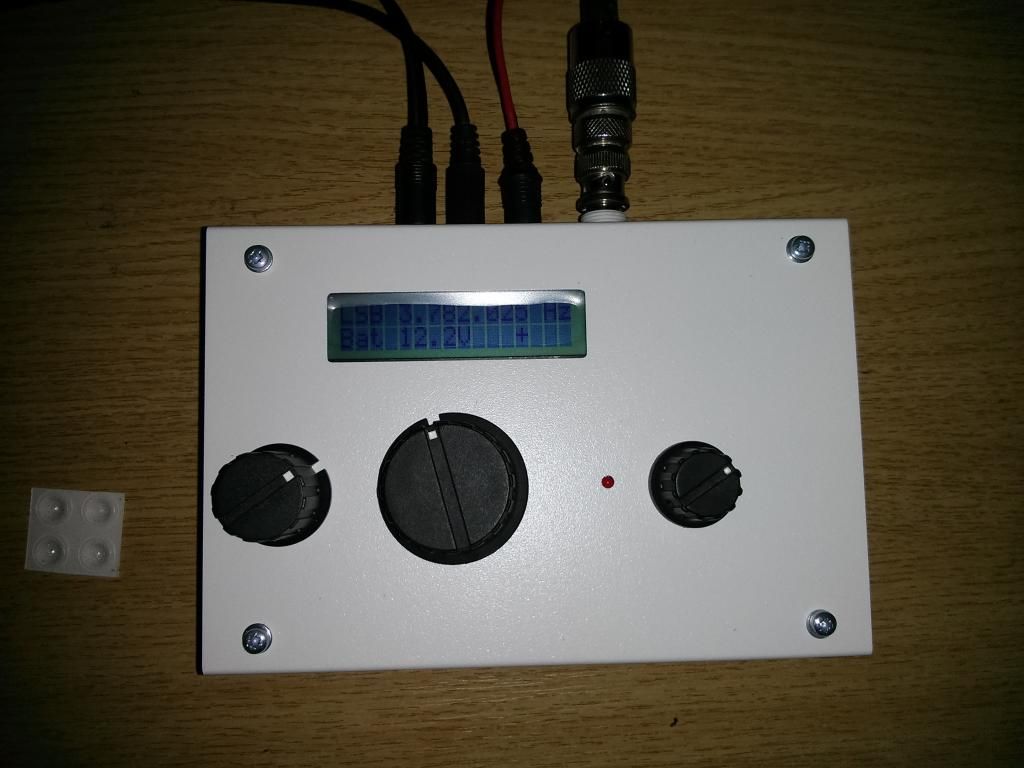 I managed to blow a fuse in testing before I had fixed the final transistor's insulating pad in place as it touched the case but this soon remedied by Henry from
Westlake
and the national hamfest supplying me 5 spare fuses for future mishaps!
I'm waiting on a few deliveries to finish the outside MKARS80 100% but on air tests were stunning with multiple 59 reports and even a few 59+10 reports received from the
RAFARS
net on 3.710 so I was over the moon with this successful project.
A huge thanks to G0SYF, G8OMG, G7HZI, G4SMD, M0XCM and , M0ZAE for the great reports and the QSOs

Fantastic clear instructions make this kit and really fun build with it being very rewarding when your work pays off and have QSOs from up and and down the country.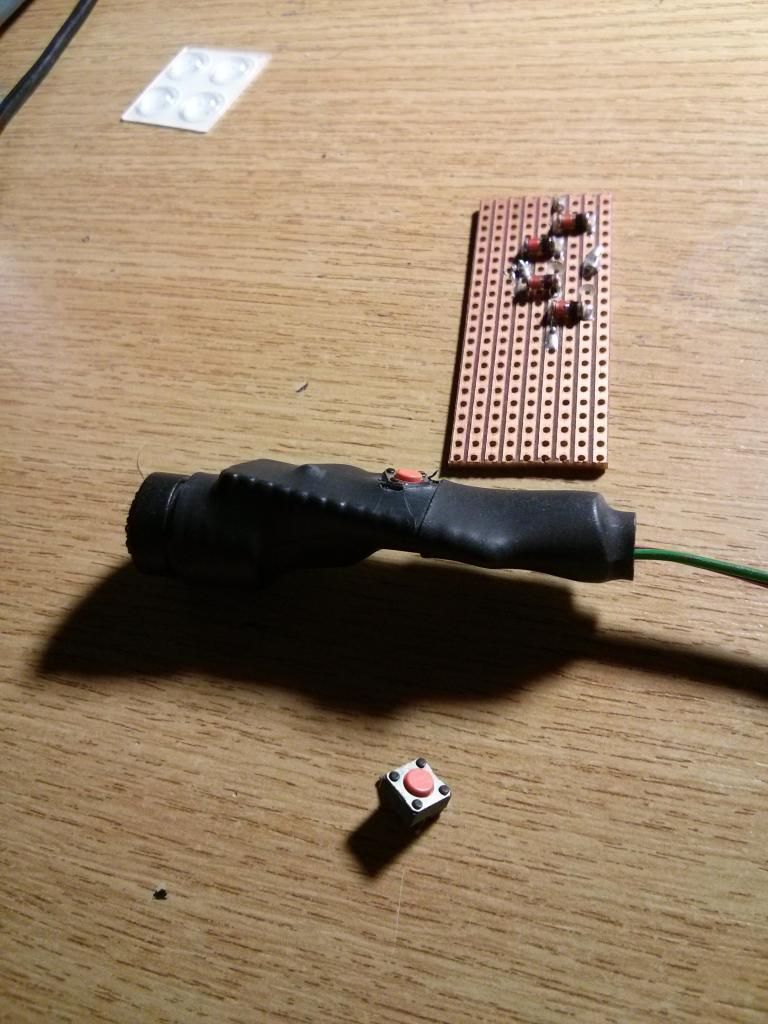 The microphone parts were scavenged from the recycled parts shelf, the  microphone insert being from a tomtom car kit, the small orange PTT was one of the surface mount buttons from the front of a defunct PACE sky receiver, I managed to "rescue" 8 of these little micro switches from the front of the set top box for future projects.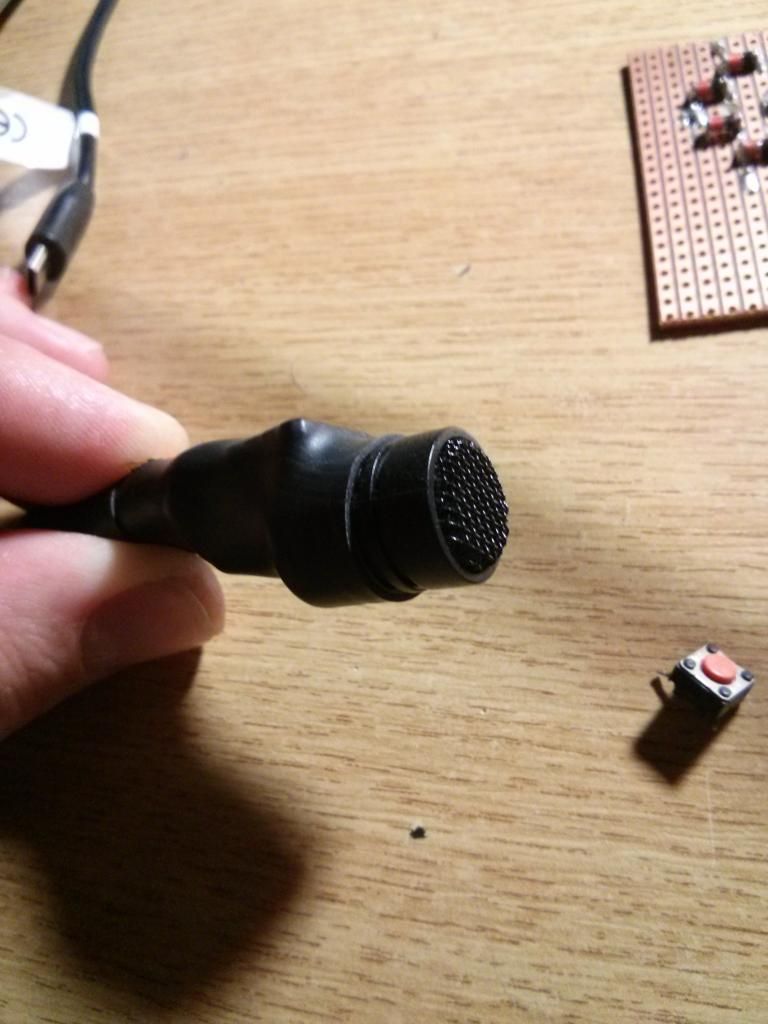 Its not the prettiest microphone I've ever created but its functional and its very small and light and received glowing reports for how simple it is.  The microphone cable is made from a 3 core flat ribbon cable from inside an old PC soldered to a small strip of vero board, the MKARS80 end has a 3.5mm jack plug recycled from an old stereo RCA to jack cable.



To be continued.

*update 07/10/2014*


One of the expected parcels arrived today so I got to dive in and do and a bit more, just one parcel and I'll be finished for this build.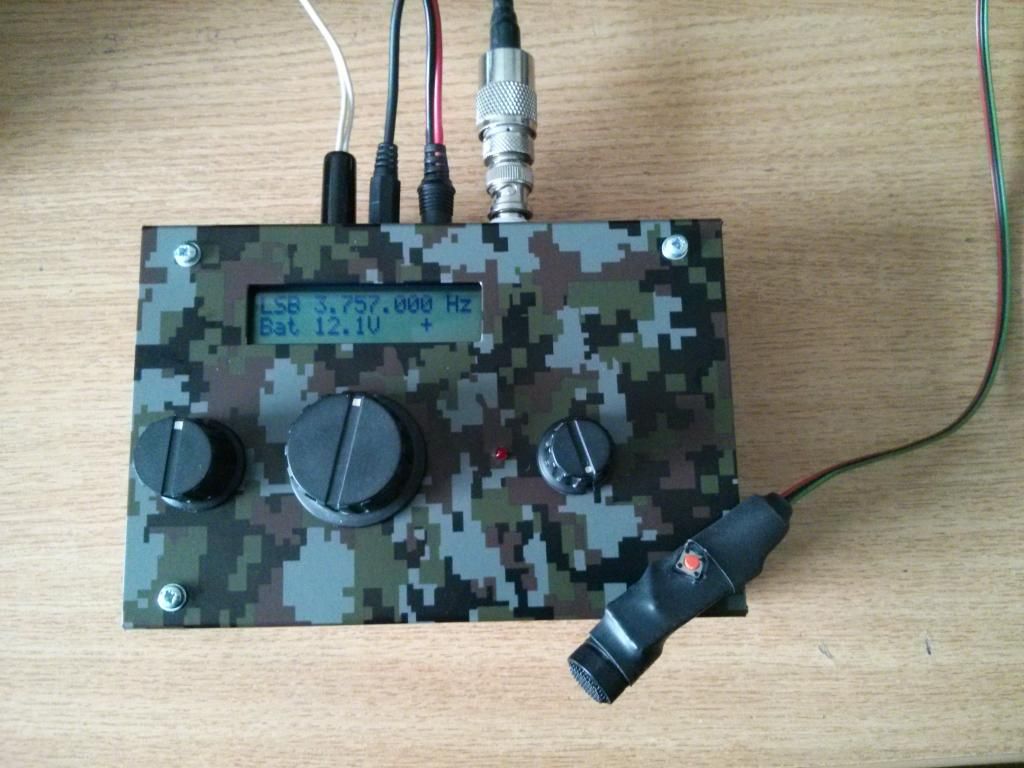 The build went really well and fun to do, slightly apprehensive of plugging 12 volts into it for the first time but with fingers crossed I was confident my solder had hit the right spots.
I decided to cover the case with self adhesive vinyl wrap, the same type they use to wrap cars and bike frames etc, it went on with ease and zero bubbles it also has four non slip self adhesive rubber feet underneath to keep it firm on the desk.

 I like the digital camouflage pattern I think its really suits it having the digital screen and with the home of Milton Keynes Amateur radio Club's former home the secret code breaking Bletchley Park being a military installation.


I look forward to building another one but one with everything possible to be modded modded.


Thanks for checking out this project.

73 de Mark - M0VST