Hi readers
Well as some of you will know I've had this brand new Sirio 827 knocking around what seems like forever, it didn't come out of its box for at least 2 house moves and only once before that to check everything was in the box!


It was time to make it useful, some of you might have seen the results of the vertical antenna shoot out with the Sirio 827 being a strong contender on 10 meters, but only 10 meters without needing to match it.  The modified antron made for a more useful antenna to leave up as its not only epic on 10 meters but I've worked some amazing dx on 15 with it without a need for an atu.


So I wanted to make use of it, I remember reading a somewhere that Sirio made a 6 meter antenna for an American company called
Norwalk Electronics
and called it "the Dominator" which in fact has received shining reviews on
eham
,
On closer inspection it looks just like the 827! They made the "tornado 50-60" but it didn't cause some a commotion.
A few sums, 2 cups of tea and a sandwich then I created this, the M0VST version!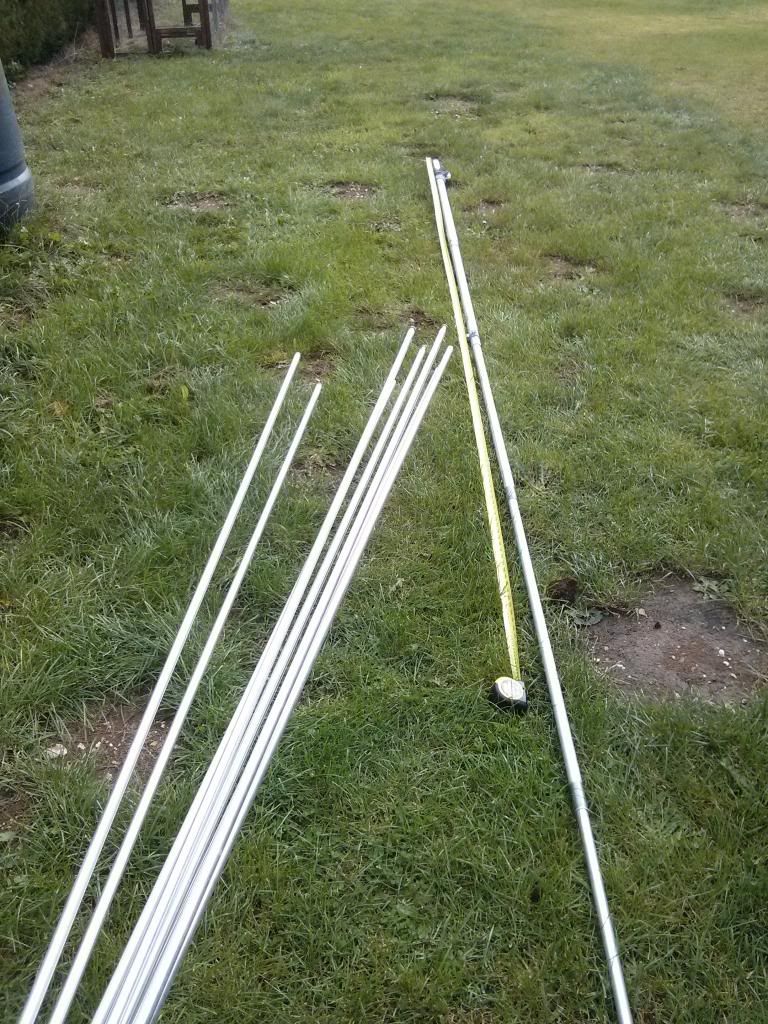 I decided to not to cut the tube so I could either change it back to original some day or mod it to another band in the future, it was as simple as removing the top two sections (I'd already removed the tuning whip for a perfect match on 10) and then allow the third section to slide down inside till the antenna was just under 4 meters in length, I then just gaffer taped it to hold it for the initial tests to see if it was anywhere near 50mhz.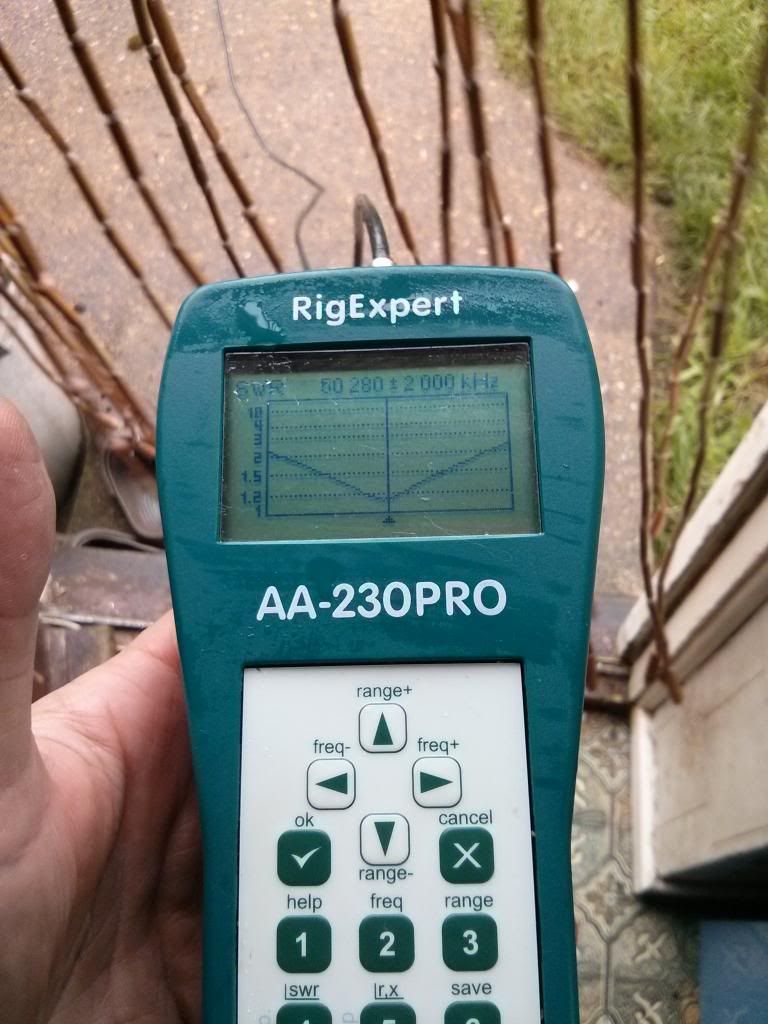 As you can see it landed near perfectly on 6 meters, the modified 827 was sitting on a tripod 4 foot above the ground when I saw this result, it will change when I raise it to its mount but nothing I can't adjust back to an exact match on 51mhz.
The modified coil has 6 turns, I used the existing 10 gauge enameled copper wire just to save time really , I have a roll here ready to replace it if ever needed.
The only thing holding me back now is the weather. its gusting hard outside with sideways rain here in Norfolk so I'll have to wait for a null before I get out there and erect it and do the final fine tune.

*UPDATE* I just found more information
here
on K6DAV's website.
To be continued.